The Unparalleled Landing Page
Where do people go when they click the link in your Instagram bio?
If it's anywhere other than a brilliantly on-brand extension of your website, You can do better.
If you're done with the gradient behind your list of links and are over having somebody else's branding at the bottom of your page, here's your solution: The Unparalleled Tree - a completely customizable landing page with endless colour possibilities, all of the fonts options you could ever hope for and the ability to add either your own photos or a range of free stock images.
I want it.
How do I get it?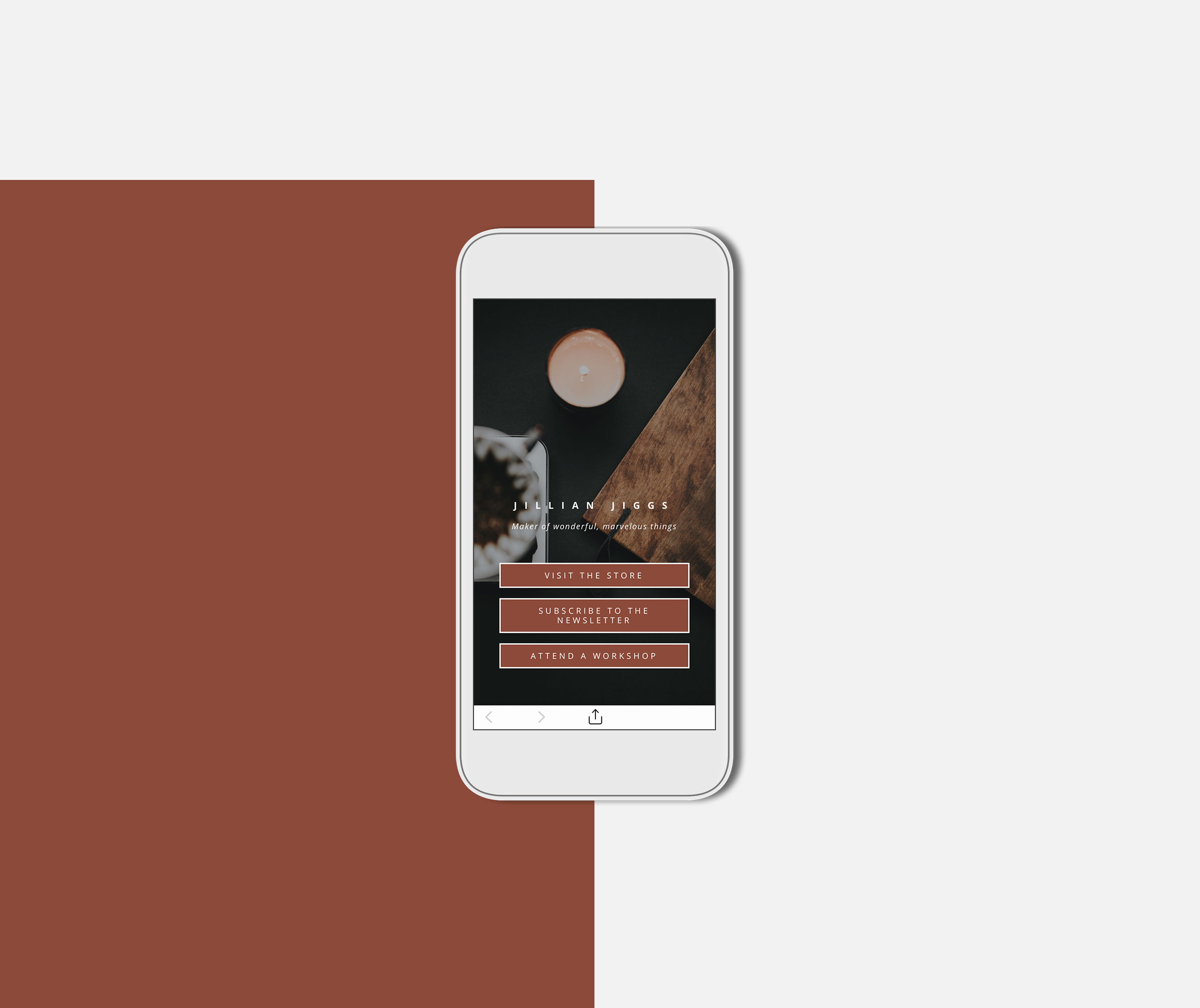 This is for you if you've never worked with a designer before.
You've been bootstrapping since day one and you've been doing a really great job.
You're established, you're growing and now you're ready to level up and have it be reflected in your social media profile.
With this option you get more support, some design direction, and a more in-depth look at how we can create a branded landing page without building an entire brand.
This is for you if you have worked with a designer before.
You already have colours, fonts, and photography. What you need now is someone to create something beautiful and on-brand for you using those things.
We'll hop on quick call, chat about the nitty gritty and then I'll work my magic to create your custom landing page. Once it's been built you have the freedom to make any changes you want anytime you want.