The Branding & Web Design Package
Because there's no point in creating one without the other.
What it is
The branding and web design package is an 8-week intensive for you and your brand.
In the first half of the container we dive into the who, what, why and how of your brand; the language your brand uses; your competition and your expanders, and then use all of that information to craft the visuals to represent your brand.
Once the branding is solidified we create a web presence that gives you and your brand the space you both need to share your offerings with the world.
How it works
I work with 3 people every 8 weeks.
In that time we develop your brand, craft its visuals, and launch your site.
Once the site has been launched and your brand has been built we can either continue working together with me as your virtual assistant or, if you're ready to fly solo, we go our separate ways (you're still always welcome to reach out at any time for help or to just hi!)
You're passionate about what you do
It doesn't matter what industry you're in or what title you have. If you're stoked about what you do and know that it's what you're here to be doing, we'll make magic together.
You have a vision for what you want
You don't need to have every detail or goal mapped out before we get started. But you do need to know that the brand and the business we're about to build together is going to go somewhere. As long as you can see it, we can make it happen.
You're ready to invest
You understand that building your brand is more than just picking colours and typing out your name in a fancy font. You've played with enough build-it-yourself website platforms to know you don't want to do this alone and now you're ready to be supported.
You're ready to be seen and take up space
There's no more hiding. Not behind titles that weigh you down or behind screens where you think you can't be seen. Embarking on this together means you're coming out from the shadows and we're shining light on all your sparkly bits.
The Investment
$3150 CAD
Books are currently open for September 2019.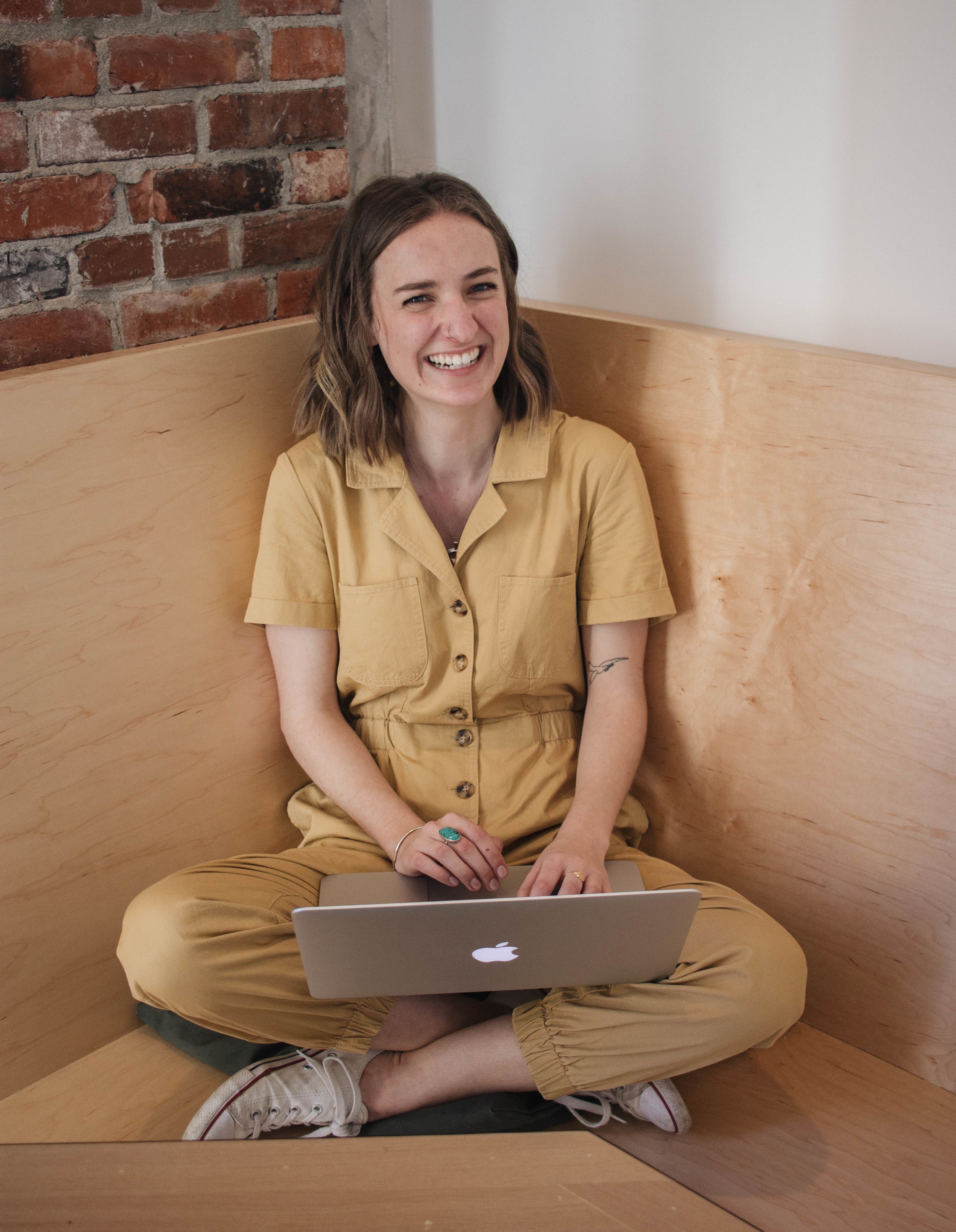 Ready to embark on this together?
I only work with 3 people every 8 weeks.
Spaces are limited so if now feels like the right time, let's get on it!
To make sure we're a good fit I offer a free 30-minute Zoom call so we can get a feel for each other and make sure we're going to work well together.
Book your virtual consult here